DIVERSE, INCLUSIVE AND EQUITABLE
CMU-Q's Annette Vincent leads promotion of diversity, on-campus inclusion
by Ailyn Agonia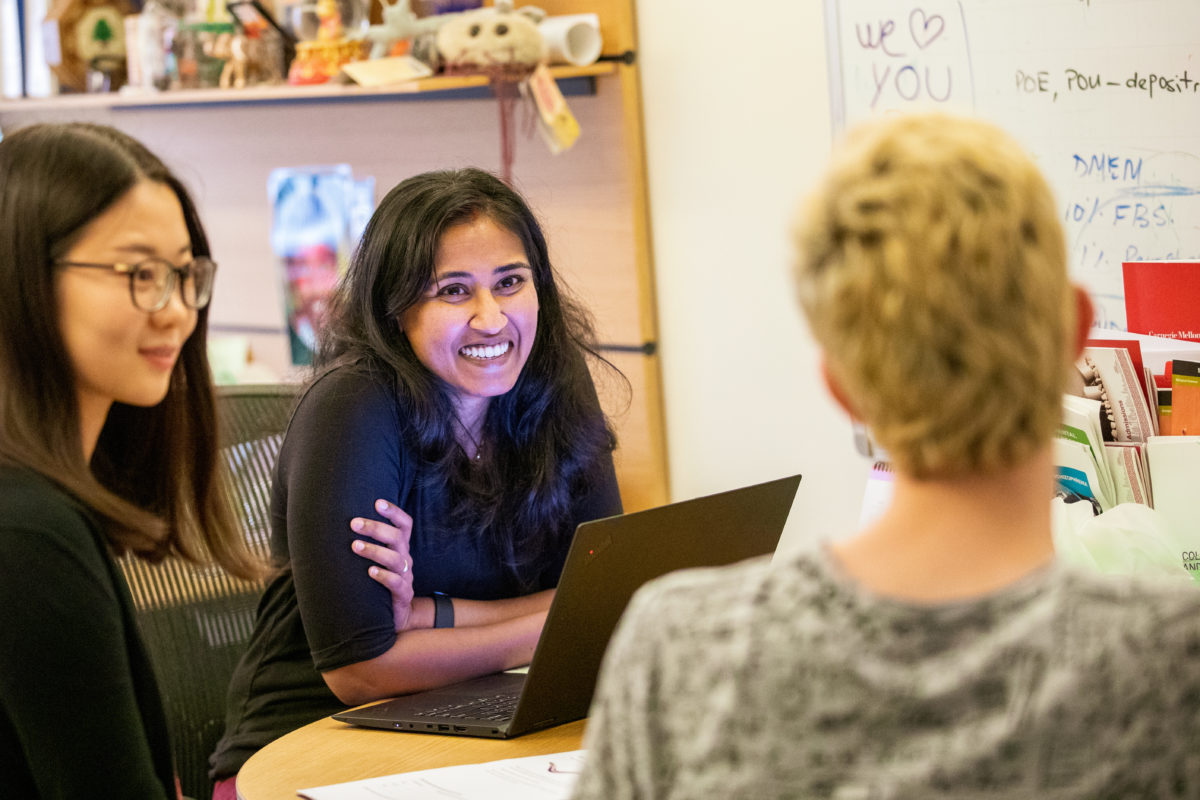 Newly-appointed Associate Dean of the Office of Diversity and Climate at Carnegie Mellon University in Qatar (CMU-Q) Annette Vincent is on a mission to create a supportive and inclusive setting, not only for its own university but also across Education City, a large campus of educational and research institutes in Al Rayyan, Qatar.
The new leadership role at CMU-Q came at a time when there were intense global conversations around racial discrimination and various other forms of inequalities.
"Our goal at CMU-Q is to lead and support the university-wide initiatives that promote diversity, equity and inclusion for faculty, staff and students, but what the terms mean to us in Qatar is different. We aspire to create a supportive climate, not only at CMU-Q but also across Education City by collaborating with other universities and departments to promote mutual respect and equal treatment among members of our community and make everyone feel like a valued member," Vincent told the Qatar Tribune in an interview.
Vincent joined the CMU-Q faculty in 2012 and has served as a program director for biological sciences since 2016. Being the campus' first associate dean of diversity and climate, she will be at the helm of the unique initiative, overseeing and guiding the campus' efforts to become a more diverse, inclusive and equitable learning and working community.
In the first year of her new role, Vincent aims to build a team that can take the mission forward. This includes developing orientation programs for new faculty and staff members and rolling out "teaching with intention" workshops for faculty. These initiatives will ensure that the right strategies have been put in place to foster more inclusive and equitable classrooms where students feel safe to contribute to and learn.
During this academic year, Vincent's office is working on bringing the "Bias Busters" program from the Pittsburgh campus to CMU-Q. The program, built in collaboration with Google, encourages people to look at their biases and confront them. While it is an established program at universities in the United States, Vincent plans to adapt the program to make it more relevant to the region's context. The Office of Diversity and Climate is also looking to create a student organization called Diversity and Climate Advocates, where students will be the voice within the student population.
Vincent said, "We also aim to engage our Student Majlis as well as other student clubs at the university in the things we do and assess how many more initiatives we need for people to feel empowered to talk about these topics in their everyday lives."
Similarly, the new office will look at equipping students and faculty with strategies to create a more equitable education through workshops and innovation in education. 
CMU-Q started two main initiatives prior to this role: Inclusion, Diversity, Equity, Action (IDEA), which concentrates on creating a five-year strategic plan to improve diversity, inclusion, climate and equity within its learning and working community. It has also established the Campus Climate Committee, which Vincent co-chaired with the chief information officer. The committee works to structure the university's programs based on having students, faculty members and staff from different parts of the world build a family where student and faculty interaction is always encouraged.
Vincent, who originally hails from Singapore, added that growing up in a diverse environment helped her adapt to the community in Qatar. "I brought that culture with me in my small microcosm to a bigger element now with the CMU-Q community," Vincent said.