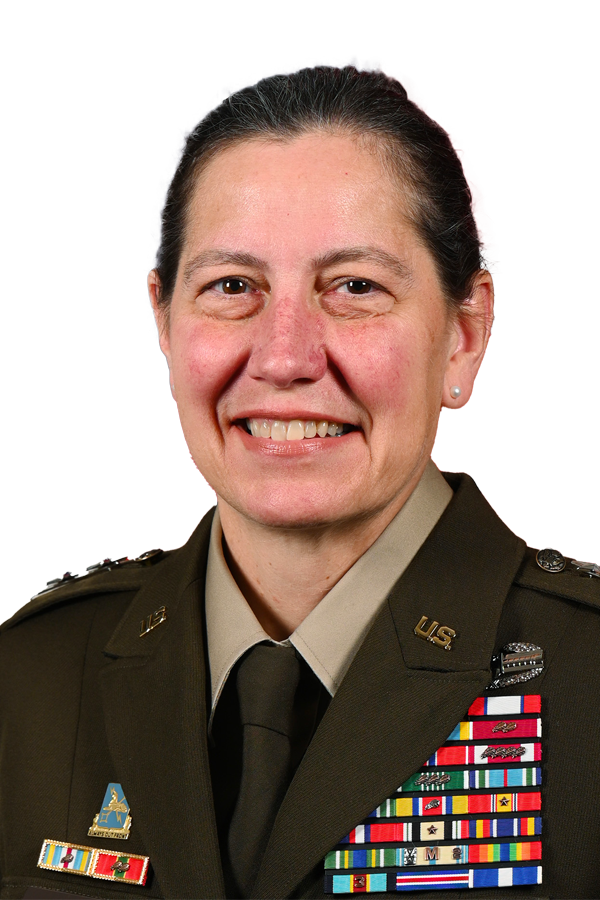 Mathematical sciences alumna Jody Daniels to receive honorary degree
Gen. Jody J. Daniels, a 1983 graduate of the Department of Mathematical Sciences, received an honorary doctor of science and technology at Carnegie Mellon's 2022 Commencement.
With over 38 years of active and reserve service, Daniels currently serves as chief of Army Reserve and commanding general of the U.S. Army Reserve Command.
She leads a community-based force of more than 200,000 Soldiers and civilians with a footprint that encompasses all 50 states and five territories, and more than 23 countries across the globe. While serving in the US, Korea, Kosovo, Iraq and Germany, her principle military roles have been in intelligence, civil affairs and training. She has commanded at all levels and served on several strategic advisory boards.
During her civilian career, Daniels served as the director of Advanced Programs for Lockheed Martin's Advanced Technology Laboratories. Prior to that, she served as the director of the Contextual Systems Laboratory where she led 30 engineers in two software technology areas. Her principal areas of research are in artificial intelligence and information retrieval, including spoken language understanding, information extraction, case-based reasoning and human-computer interfaces.
Her awards and decorations include the Distinguished Service Medal, Defense Superior Service Medal, three Legions of Merit, Bronze Star Medal, five Meritorious Service Medals, Joint Service Commendation Medal, four Army Commendation Medals, Combat Action Badge and Knowlton Award.
■ Elizabeth Speed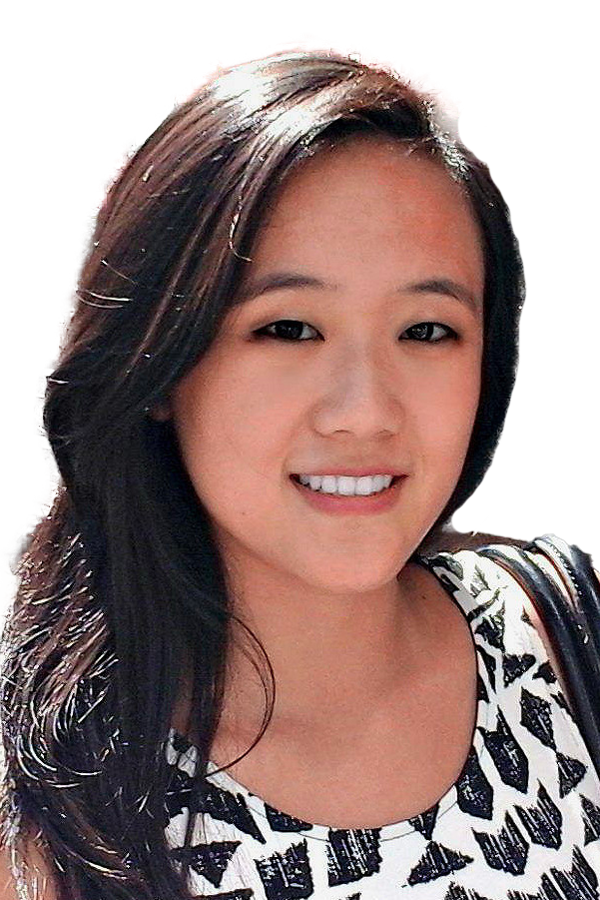 Connie Yang's math of change
Alumna Connie Yang's passion for math was evident at an early age. With math backgrounds of their own, her parents nurtured her love for the subject.
"As I actively sought out what my career aspirations could be, I came across the burgeoning field of data science," says Connie, who graduated in 2017 with a bachelor's degree in mathematical sciences with a focus on computational and applied mathematics.
"Math and computer science are tools to solve problems, and it was exciting to think about the prospective applications of those tools to solve real-world problems," she said.
Joining Microsoft after graduation, she worked on the company's core data science team on projects for products like Azure, HoloLens, Xbox, LinkedIn and more. While there, she developed clarity about the data science path she wanted to take, knowing she'd eventually want to be a technical leader.
Last year, she joined Pallet as the New York City tech startup's lead data scientist. Pallet is an infrastructure product that enables users and companies to build their own native recruiting tools. With those tools, companies then can hire talent that hangs out natively in internet communities like Discord, Substack, Twitter, YouTube, Slack and various online newsletters.
At Pallet, Yang is engaging in a broad range of projects from data engineering to data science and machine learning engineering to data analytics.
"I work with everyone across the company from engineering to marketing to operations, so I'm also establishing a culture of when and where we should leverage data science to drive the most impact in the short and long term," she said.
Yang is as committed to helping other women in STEM fields as she is about data science and math, particularly as she's seen firsthand the career challenges her mother faced as one of the pioneering women in computer science.
"Although momentous strides have been made since my parents' generation, there are still specific challenges and stigmas women face in the technical space, especially for women in leadership positions," Yang said.
Pulling from that experience, Yang co-founded the first Women in Data Science Community at Microsoft to nurture other women along this career path. The community, which grew to more than 800 members globally, was inspired by a CMU Student College (StuCo) class on female empowerment she and a friend co-taught their senior year.
Connie hopes to start a Women in Data Science community at Pallet as the company grows.
"There are definitely still gaps in representation, income, career trajectory and growth," Connie says. "I definitely want to lead by example and help with bridging those gaps."
■ Hilary Daninhirsch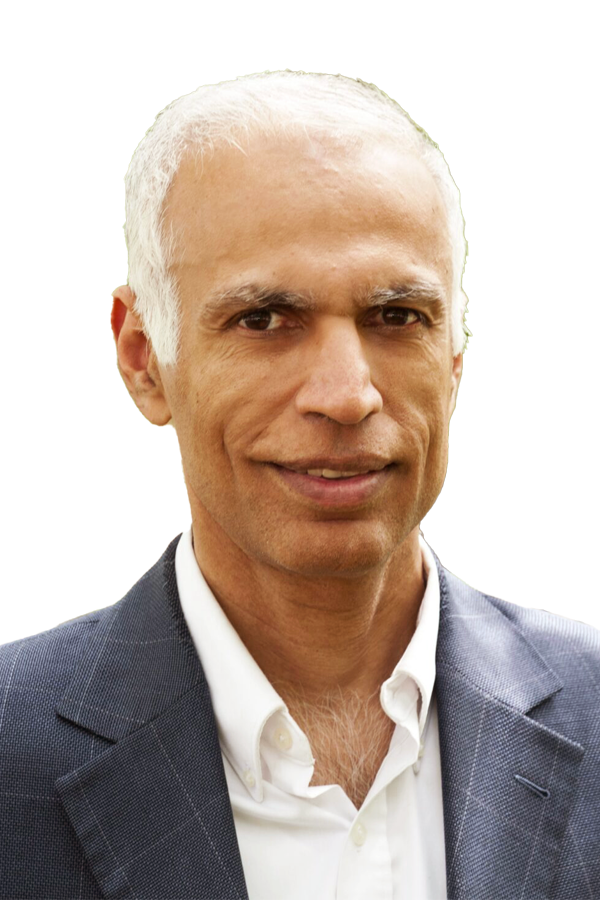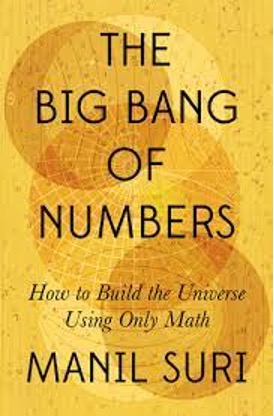 Alumnus invites readers to contemplate universe via numbers
Author and mathematician Manil Suri has an orderly idea about the origins of the universe.
"If we start from nothing — no matter, no cosmos, not even empty space — could we create a universe using only math?"
Suri wanted to be a writer around the same time he decided to be a mathematician.
"You're often told to concentrate on one thing," said Suri, who is a math professor at the University of Maryland, Baltimore County. "Writing was a way to get away from that."
He said his writing is like having a secret life; he started by joining writing groups and working on projects in his spare time.
His skills developed, and his debut novel, "The Death of Vishnu" won multiple awards including the Barnes & Noble Discover Prize, the Pen-Gingham Award, McKittrick Prize (UK) and the Ralph Heyne Corrine Buchpreis (Germany). He followed this with two more novels, "The Age of Shiva" and "The City of Devi."
His newest book, "The Big Bang of Numbers: How to Build the Universe Using Only Math," went through several iterations. The first was "just a quick project, spreading math to non-mathematicians," Suri said. But this was rejected by the publisher.
Next, Suri changed it to a fiction novel about mathematics. That too was rejected because, according to his publisher, "no one would read math."
Finally, Suri asked himself, how he could interest non-mathematicians in math? When thinking about creation, Suri said he realized that physics and religion get all the credit for creation theories, and mathematicians don't really talk about such things.
"You could mimic creation out of numbers from nothing," Suri said, and he wondered just how far he could go with this line of thinking.
In the book's introduction, titled "The Pope Made Me Write this Book," Suri shares of a quote: "Mathematics has no emotional impact. What physicists do challenges people's notions of origin and creations. Math doesn't challenge any fundamental beliefs or what it means to be human."
This quote, attributed to former editor of "The New York Times" Rob Fixmer, is an attempt to explain why math gets so little media attention. Suri is clear on his stance: "this picture of math is inaccurate.
"I show how, if you change certain assumptions, you can get very different results," Suri said.
He gives the example of distance: Consider the measurement like a mathematician and one would calculate the exact distance between two points. But through the eyes of a taxi driver, the points wouldn't be in a perfectly straight line; they would zig and zag through the city. Two different views, leading to two different conclusions.
He also said that math can challenge our concepts of humanity.
"Are we here because of chance or is it the result of some sort of volition? Is there something that's created us?" Suri said. "With mathematics, you have the same question: Is math something that generates by itself and has always existed, or is it something that comes out of our own volition that we have discovered or created? That metaphor, especially in math, you can't decide which is true, much like the religious take on this subject."
"The Big Bang of Numbers" invites readers on a journey through the creation of the universe. The story is split into seven 'days' (the comparison to religion here was not lost on Suri) for the universe to be created from math: Arithmetic, Geometry, Algebra, Patterns, Physics, Infinity and Emergence.
"Math is a progression," he said. "You usually only see little bits mixed together; here you can really see how one is following from another."
While each day has its importance, Suri stated that Day 4 (Patterns) was his favorite to work on.
"I talk about all the nice stuff that really shines through in mathematics," he said. "It's so rich in illustration to show the math and how math is translated into the universe."
While math books typically have few visuals beyond diagrams, Suri includes over 300 illustrations to help readers see how mathematics works.
"When you look at a mountain and see a curve, or you see a phenomenon and see the math behind it," he said.
At the end of the day, he really wants to change the overall attitude toward math into a more favorable impression "because that's what translates from generation to generation." He said he is especially keen on parents, teachers or others wanting to encourage an interest in math to find pieces that are appealing to share with others.
"The Big Bang of Numbers" was published in the U.S. on Sept. 20, 2022, and in the United Kingdom, India and Australia on Oct. 27, 2022. It is available for purchase from multiple retailers and will be translated into multiple languages, including Korean and Chinese.
■ Tabbitha Gordon