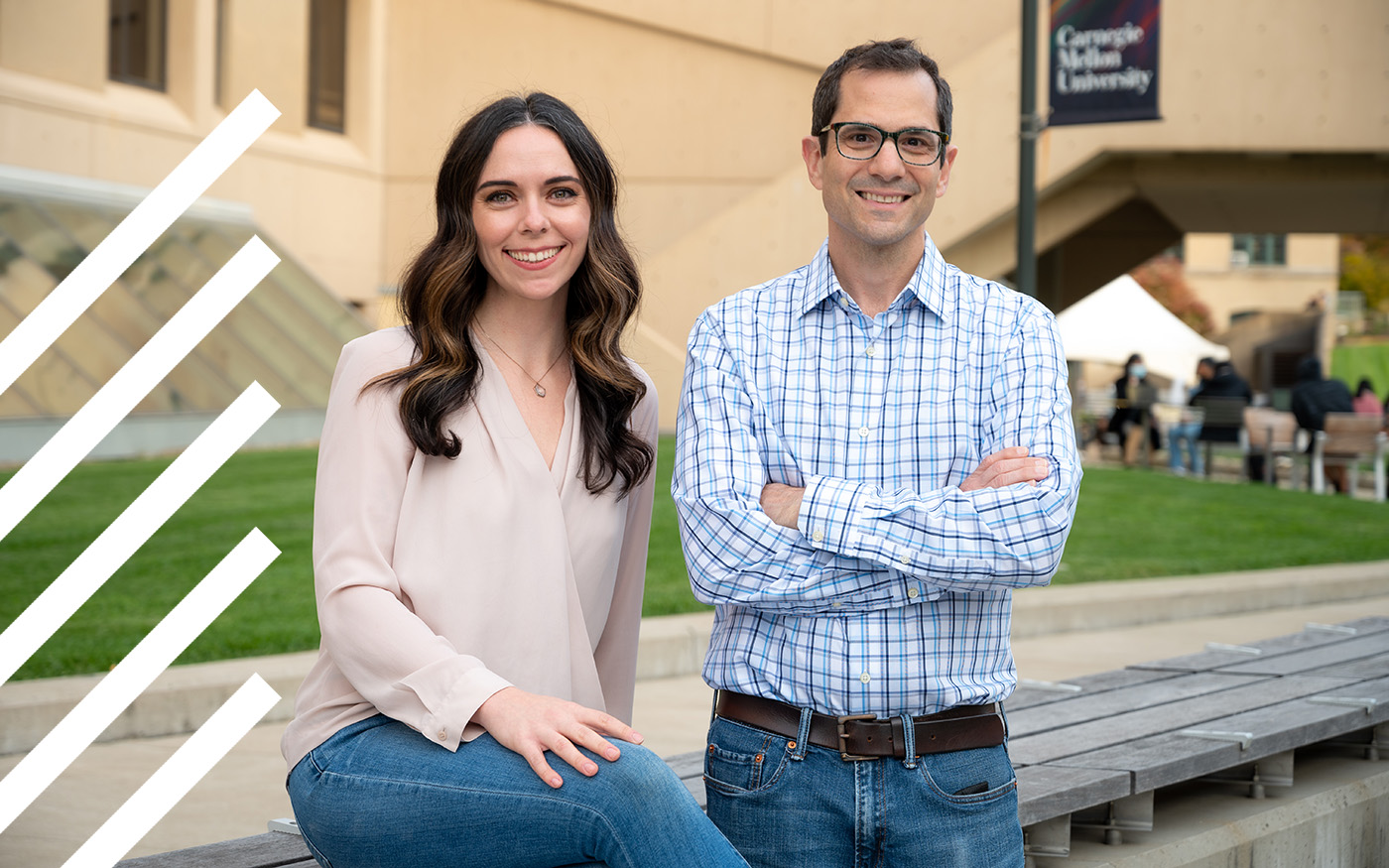 When Colleen Storm won the junior Rookie Award at this year's Mellon College of Science Staff Awards, fellow department staff member Jeff Moreci was not surprised — he nominated her for the award.
A little over a year ago, Storm joined the department as office manager and assistant to the department head, a role that had been held by her predecessor for 33 years. Those were big shoes to fill, Moreci said, but Storm fit right in. She not only continues to be the bedrock of the department but goes above and beyond what is expected of her.
Stepping up during an already challenging year, Storm handled the visa applications of new postdoctoral hires and served as the department's Pandemic Safety Officer, helping to coordinate a safe return to campus operations.
"She learned the ropes and managed a critical job without error or complaint," Moreci said of Storm navigating the delicate and complicated visa process.
A 2019 graduate from Carnegie Mellon's Masters of Rhetoric program, Storm also regularly contributes stories for the department's website and newsletter.
Moreci, too, won a staff award — and, in a surprise twist, was nominated by Storm. Moreci has been the department's business manager and comic relief for 16 years.
While he jokes that he likes Excel spreadsheets more than people, one of his favorite aspects of his role is helping young faculty with their first research proposals. "It is very rewarding when they get their first grants," he said.
This passion is something Storm admires and notices as the department continues to successfully garner more grant funding. As the department grows, so does Moreci's work — a job that could already be enough for at least two people, Storm noted. But no matter the load, Moreci keeps everything running smoothly, delivering payroll on time, keeping the budget in check and managing the endowment, research and faculty accounts.
■ Emily Payne