Black History Month Panel Connects MCS Students with the Community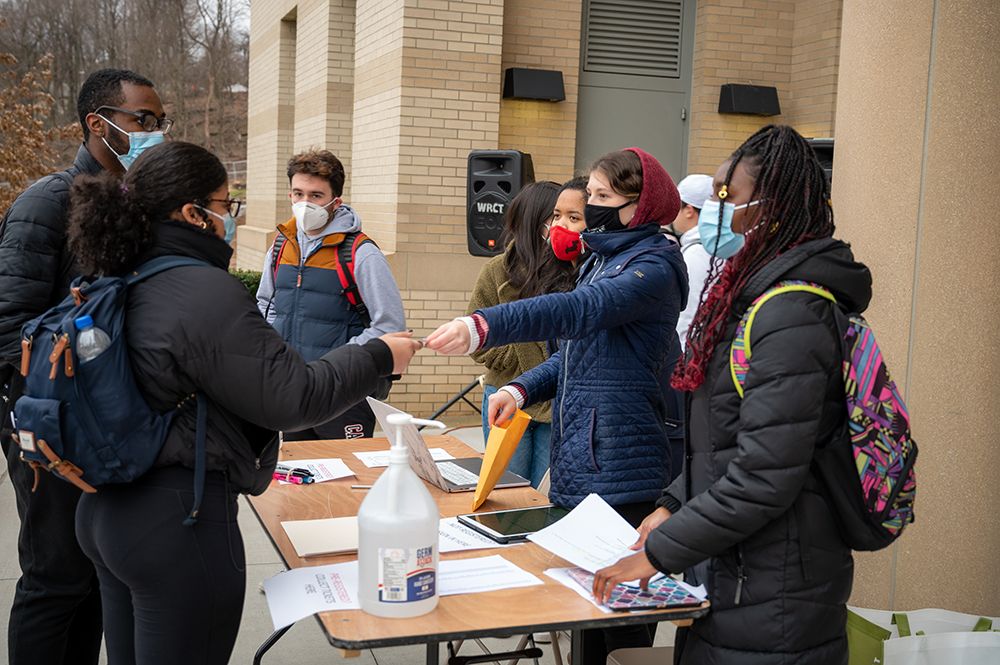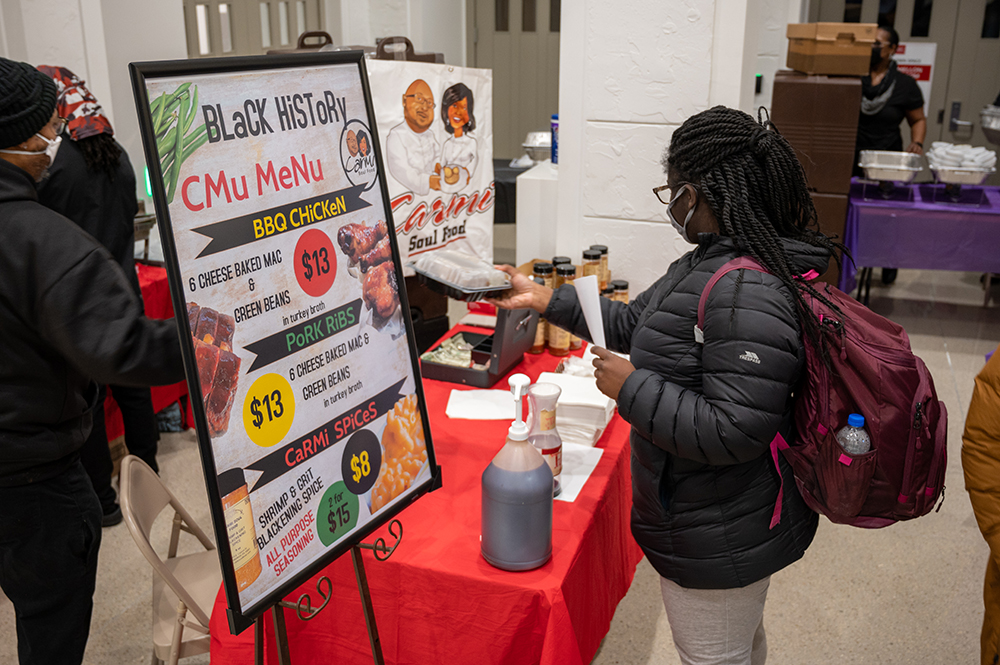 On February 23, the Mellon College of Science hosted a panel discussion with a group of Black Pittsburgh leaders in recognition of Black History Month. The panel covered a range of topics from mentoring to leadership to community service.
"I think that the biggest success was just us being able to make connections with the panelists and their communities," said Michael Young, associate professor of mathematical sciences and MCS's associate dean for diversity, equity and inclusion. "The fellowship and community building that was done through that is very important."
The panel was hosted by Byron Martin, assistant vice provost for diversity, equity and inclusion at Carnegie Mellon University, and it included Peggy Brower Harris, the president and CEO of Three Rivers Youth; Esther L. Bush, the former president and CEO of Urban League of Greater Pittsburgh; William H. Curtis, the senior pastor at Mt. Ararat Baptist Church; and Angela M. Reynolds, the CEO of the YWCA of Greater Pittsburgh. Students were able to ask questions of the panelists.
One student asked about how to get involved with the organizations represented by the panel.
"We welcome them [students to volunteer] certainly as interns and persons and vessels of information that can partner with our staff and their skill sets," Harris said. "It's really just a phone call [away]."
The other panelists echoed the sentiment, expressing that they would embrace MCS students in any capacity that they would want to serve in.
Though many of the panelists did not have science backgrounds, Young said he believes their perspectives are important for MCS students to hear.
"We want to practice what we preach, and in terms of building teams in building communities, you actually want diversity of background and a diversity of perspectives," Young said. "People who are in non-science sectors can have science problems and, in some cases, not even know they have science problems. MCS should be connected with the community that is around us."
Before and after the panel, students had the opportunity to connect with professors, staff and each other outside of Posner Hall. There were a variety of Black-owned food trucks and food stalls where they could grab a quick meal.
Young says that the MCS Office of Diversity, Equity and Inclusion is planning on holding similar events in the future.
"We want to do what students, faculty and staff need and what they want," Young said. "We want to have events that our students and staff are showing or expressing that this is something that would refuel them or that they've been longing for." ■
■ Kirsten Heuring